BBA & MBA Business Administration
ESGCI offers students a focused learning experience that adds value beyond discipline and technical knowledge, cultivating and developing professional and personal attributes highly valued by employers. ESGCI also established partnerships in Malaysia and in Myanmar to enable students to be exposed to Job-Based Learning.
Mantissa College [Ref No: DK143(W)], established in 1999, is an approved Institution of Higher Education (IHE) by the Ministry of Higher Education (MOHE). All program delivered at Mantissa College is registered with the MQA-Malaysia Qualifications Agency, an auxiliary body responsible for the quality of the program delivery.
PACE, PMI Asia Certified Education Sdn. Bhd. (Co. Reg. No 658407 W) formerly known as PMT was established in 2004. The core business of PACE is providing University Placement Service to prepare high school students in South East Asia to study in the main UK and Australia and franchising degrees in BBA, MBA, and DBA to South East Asian countries (China, Indo-China, Taiwan).
BIY-Business Institute Yangon becomes one of the leading private institutions in Myanmar. The mission of BIY is to help advance society, in Myanmar, with positive change through high-impact leadership and quality education together with a strong network of its schools and strategic partners.  BIY is in strategic partnership with ESGCI-PGSM and offers International Executive MBA programs and Bachelor Degree Program. 
AIM Institute of Management- AIM, an accredited college of abe-UK, was founded in 2010 and it is located in the heart of Mandalay, Myanmar. The mission of AIM is to provide a comprehensive student-centered learning community, and quality education to help individuals to achieve their academic and career goals. AIM currently offers MBA, and BBA programs from ESGCI-PGSM, France, and abe-UK Diploma courses to unleash the potential of young learners, entrepreneurs, and business managers. 
This program will help you to understand and develop a complete and thorough knowledge of important business concepts such as marketing, management, human resources, financial operations and development
You will have extensive knowledge of all aspects of business administration at the completion of this program.
The MBA program provides both theoretical and practical knowledge for understanding the main processes and skills that links the management of resources in an organization. The program gives current organizational best practices which can be applied to attain higher productivity among the workforce, improved performance and increase profits.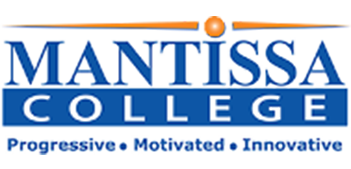 Level 1, AHP Building, Jalan Tun Mohd Fuad 3
Taman Tun Dr Ismail,
60000 Kuala Lumpur, Malaysia
+603-7728 5215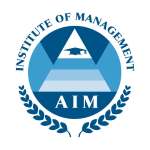 Yarzar Business Center, 1st floor, Bamaw Tike Street, 39th Street, Between 71 and 72 streets
MaharAungMyae, Mandalay, Myanmar
+959-400599929

Suite 18, MBE Taman Tun Dr Ismail, 48 G, Persiaran Zaaba
Taman Tun Dr Ismail,
60000 Kuala Lumpur, Malaysia
+6019-293 8816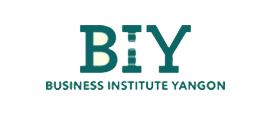 27, Ground Floor, Building E
arl Condo, Kanaraye Pagoda Road, Bahan Township, Yangon, Myanmar
+959-897878799